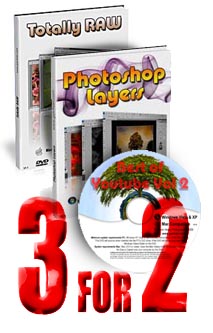 The past week has been a really busy one and that has stopped me blogging. Sorry. My website
www.gavtrain.com
has finally been completely reworked and now sports a very neat shopping cart. Hopefully you won't be able to spot the changes as it all happened behind the scenes.
The new cart has a number of improvements over the old system, including the ability to buy with a credit card (including American Express), which means you no longer have to sign up to PayPal or Google to buy from me. Best of all, it's now possible to order multiple Training DVD's in a single transaction, a feature that lots of my customers have been waiting for.
If you're looking for a Christmas gift for a photographer then these might just be the answer to your dreams. But remember the last day for UK orders on "standard deliver" is this Thursday (17th December).